Break out the confetti and balloons! The contract is complete and I just signed and mailed it off today! Phew! I'm so excited to have that over and done with. It's just so awkward going over all the legal matters of surrogacy with a couple that's been through so much already, especially with someone that you've become such good friends with. We got through it fairly painlessly though with only one round of revisions on each side. It actually only took us a little over two weeks for the whole process.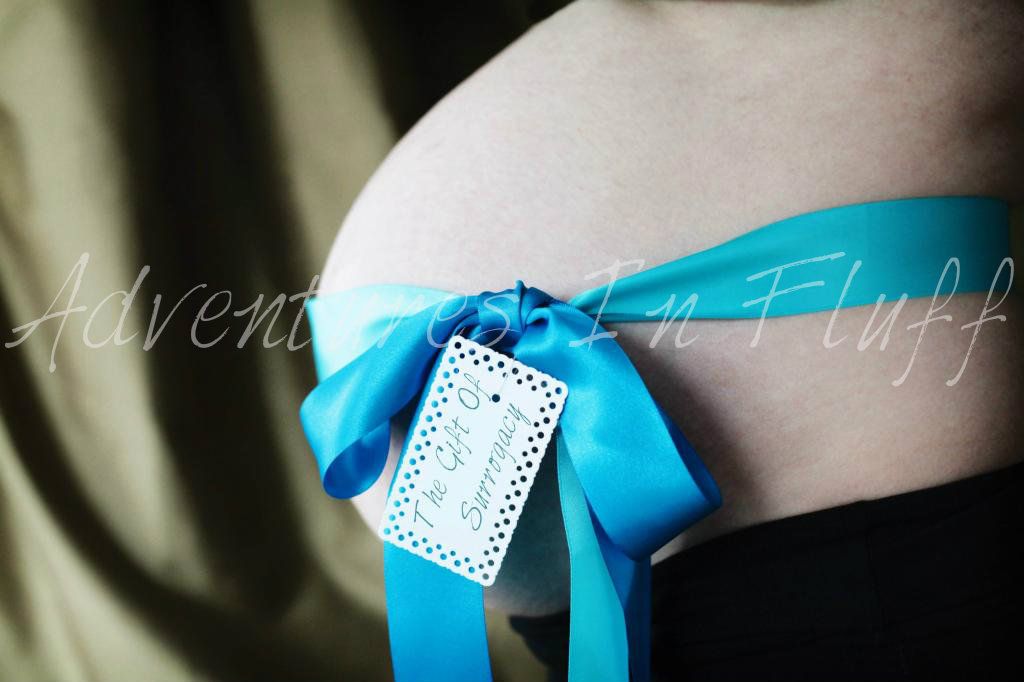 So what's next up on our list of things to do in preparation? Well next week Brian and I will be heading out to Connecticut to complete our medical screening. It's the last step in the pre-surrogacy process where the IVF clinic will run various lab tests on me (and some on Brian as well) to make sure I'm physically a good candidate for surrogacy. I guess I'm a little nervous for this trip because I know that I've had a D&C before and I know I've had an IUD. Both can cause scarring in the uterus, but I just keep trying to tell myself that I've had two wonderful pregnancies since I had the IUD and one great pregnancy since the D&C, so odds are that everything is fine. I'm pretty sure everything will go great, but there is always that thought in the back of my mind that says "what if?"
What am I really excited about that's coming up soon? While at our medical screening we'll be meeting the intended parents, Belle and Adam, for the first time. I'm soooooo excited! It'll only be a quick visit, but it will be amazing to meet the couple that we'll be sharing such a special time in our lives with. This is only the beginning, and hopefully a year from now we'll be sharing one of the most amazing days in their life. I'm truly honored that they are allowing and trusting us with such an important role and I will not let them down.
On a slightly more personal level I did want to mention an event that happened this past week that greatly affected me. A couple very near and dear to my heart just had a miscarriage 9 weeks into their pregnancy. I won't mention who it was since it's not my story to tell but I will say that although I already knew the fragility and struggle that comes along with trying to conceive and pregnancy, having been there myself, this event just solidified that notion. I wish that trying to conceive was as easy as I feel that it should be, but the fact is that it isn't. I'm just glad that there are so many options out there for times when we need a little extra push, such as IUI's, IVF, and surrogacy, and glad that I can be a small part of this little extra push for Belle and Adam. I hope that this other couple finds the little extra push that they need whether that be as simple as just a little more time, or more involved such as IUI's or IVF. Whatever it might be, I want them to know that I'm thinking of them, wish the world for them, and hope that their rainbow baby is just around the corner.
The rest of this week is spring break for us, and then it's Easter, so I'm not sure if there will be a post next week, but we'll see. If not then make sure to check back the week after so I can let you all know how the medical screening went and our first official meet up with the parents went.
Don't forget to check out my
"Surrogacy"
tab at the top of this page to catch up on any posts you might have missed
*Some of the names in this post have been changed to protect the identities of those involved in this journey