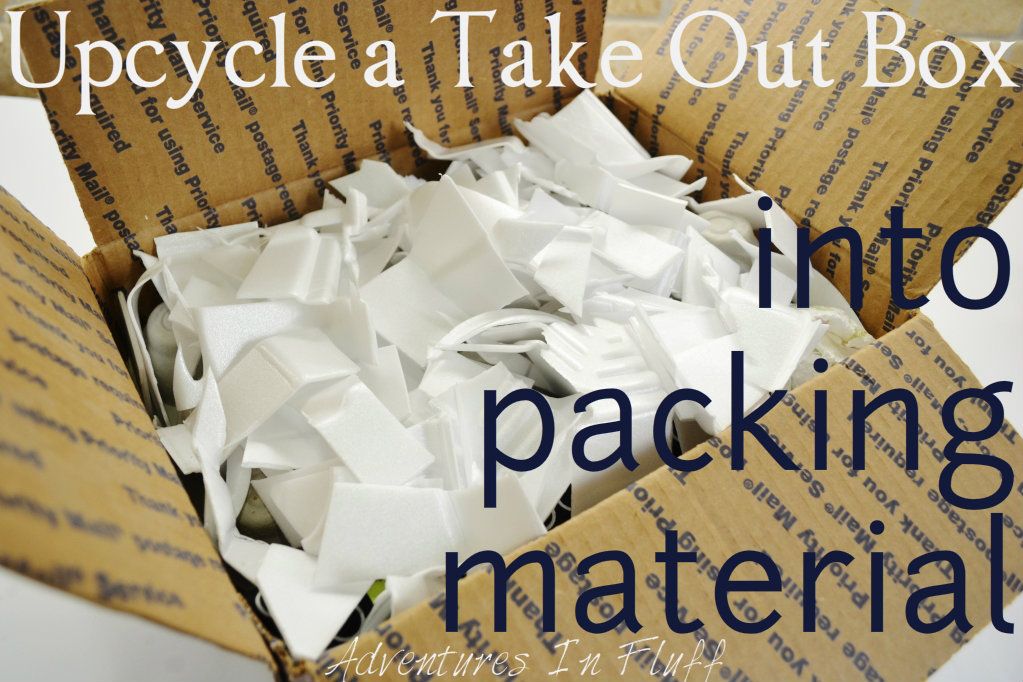 Ok, I know I missed a day, but I'm back to redeem myself with Day 17 of the Upcycled Crafting Challenge. Well, this isn't really a crafting project, but if you ship things all the time then this project will really save you some time and money. What do you usually do when you ship a delicate item? Do you buy packing peanuts? Do you use newspaper? Do you just cross your fingers and hope that nobody drops your package and breaks what's inside? I normally use newspaper or plastic grocery bags, but as I was looking at the Upcycled Challenge list I got to thinking... what if...
What if I used Styrofoam take-out boxes and turned them into shipping peanuts? It's actually such an easy concept that I'm not even going to write my usual tutorial post. All you need to do is clean out your take out box, cut it up into whatever size packing material that you want, and shove it in your shipping box. If you do this for every take out box that you accumulate and just save the cut up shipping material in a bag, then you'll always have packing material ready to go whenever you need it. How easy is that????
*This post is part of the
Upcycled Crafting Challenge
(#freefromtrash) hosted by Calley, The Eco Chic, and is part of a one month challenge to create from trash. This challenge will hopefully open your eyes to the number of items that we still end up trashing every day that could be used by ourselves or our kids to create fun and useful items. To find out more about the challenge and to see other projects click on over to Calley's announcement post.*
Check out some of the other great posts from today below and be sure to link up your projects today too!!! Just link to your blog post, Pinterest picture, Photobucket Picture, etc. I'd love to see your upcycled take out box projects.