It's Day 13 of the Upcycled Crafting Challenge and I'm trying to keep up. Wow! This is a whole lot of crafting even for a girl like me who LOVES crafts. My daughter Riley is still going strong though and each morning she asks what we're going to make. Well today I decided to keep it sweet and simple since today is Friday the 13th. I don't want any freak accidents happening. We'll be working with baby food jars today. At first I was going to make little herb garden planters, but ended up using our jars to create little luxury gift containers. You could fill your jars with anything, but we decided to fill ours with a soothing salt & sugar scrub infused with scents of lavender and lemon. Both the girls got to mix their scrubs and fill their jars themselves. I hope their grandparents like their little gifts. Read on below to see how you can make your own little gift jars.
What You Will Need:
Baby Food Jar
Water
Cooking Oil
Filling for jar (
body scrub
,
lotion
,
deodorant
,
toothpaste
,
facewash
,
scalp treatment
,
lip balm
, etc. )
Spray Paint
Ribbon
Step By Step: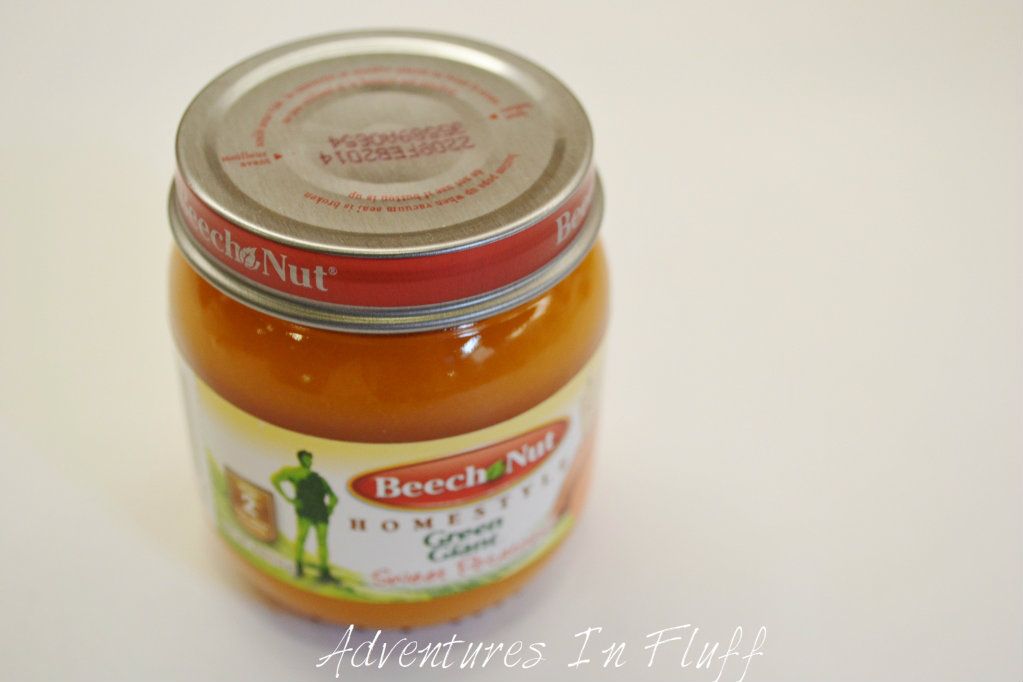 Baby food jar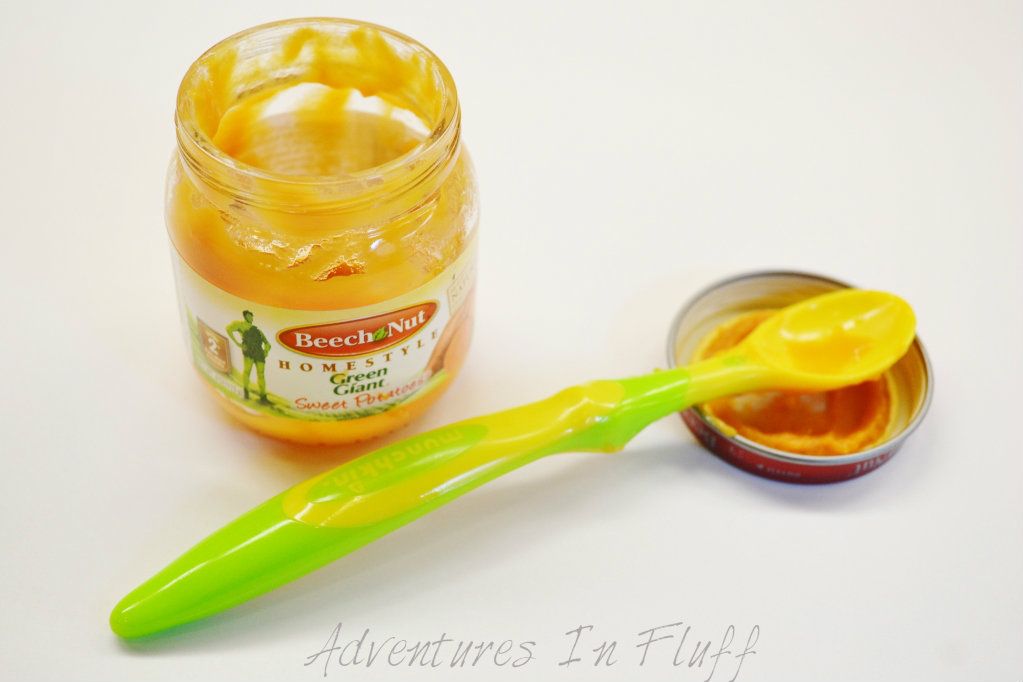 Empty baby food jar
Rinse out baby food jar and remove label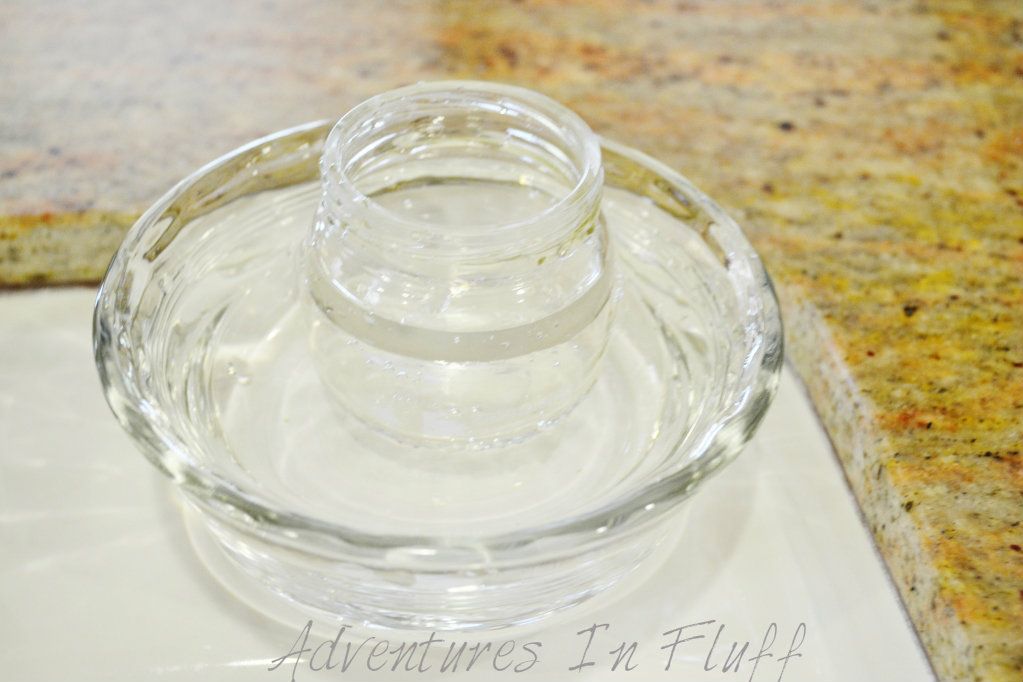 Soak jar in water to soften glue overnight
Take jar out of water and dry jar
Spray softened glue with cooking oil & let sit an hour
Clean exterior of jar
Fill jar with desired filling (I filled mine with a sugar scrub)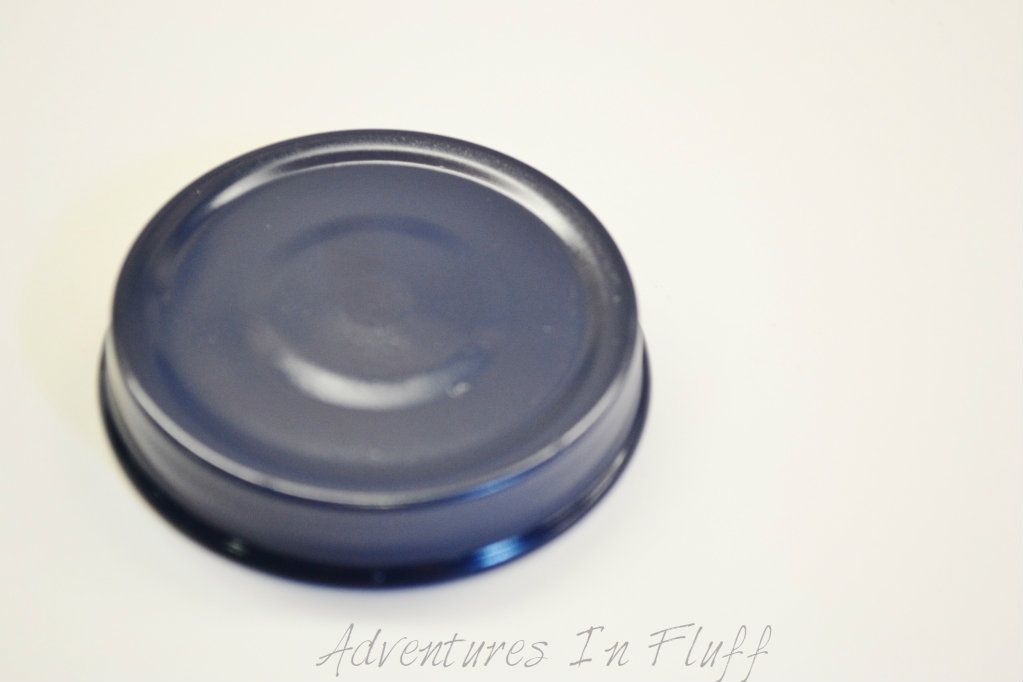 Spray paint lid
Place lid on jar and add ribbon
Voila!!! You've just created a super cute gift super fast and for super cheap! You can fill these with just about anything and decorate them as much or as little as you want. I went pretty simple on mine, but the girls dressed theirs up with fabric and glitter ribbon. Have fun and make someone's day with a cute homemade gift.
*This post is part of the
Upcycled Crafting Challenge
(#freefromtrash) hosted by Calley, The Eco Chic, and is part of a one month challenge to create from trash. This challenge will hopefully open your eyes to the number of items that we still end up trashing every day that could be used by ourselves or our kids to create fun and useful items. To find out more about the challenge and to see other projects click on over to Calley's announcement post.*
Check out some of the other great posts from today below and be sure to link up your projects today too!!! Just link to your blog post, Pinterest picture, Photobucket Picture, etc. I'd love to see your upcycled glass jar projects.