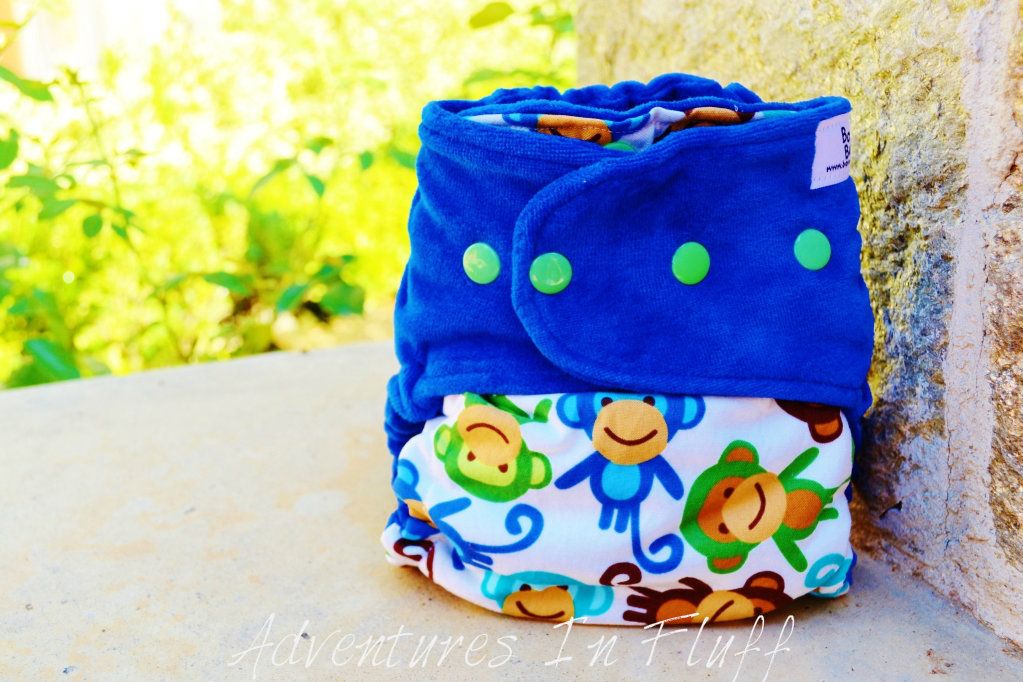 When I opened up the package for this diaper I'm pretty sure I squealed. Yep. I'm pretty sure I did. This has to be one of the cutest little diapers. I love the mix of the blue velour with the monkeys, and the green snaps really pop against the blue background. It's just a fun, soft, irresistible diaper that I couldn't wait to get on Linc's bum. Oh yes, it looks even cuter on his butt than it does sitting here. Just check out the pictures below if you don't believe me.
Diaper Features:
Sizing: One Size fitting babies from 10 - 30 lbs via a fold over rise.
Construction: Turned and Topstitched
Closure: Snaps (3 snaps on each wing) and crossover wings
Exterior: Full cotton knits, woven cotton or a combination of velour and woven cotton
Interior Lining:
Bamboo organic cotton velour, organic cotton velour or a02 range of colored cotton velour
Hidden Layers: Bamboo French Terry
Soaker: Snap-in contoured petal soaker made of 3 layers of bamboo french terry, 2 layers of bamboo fleece, and topped with velour to match the interior lining
Manufactured: Canada

Approximate Retail Value: $34
Ease Of Use:
♥♥♥♥
♥

- This diaper is pretty easy to use. There are three snaps on each wing which is pretty typical for fitted diapers and I like that the soaker isn't too long so I don't have to worry about folding it to fit in the diaper. I do wish the wings stretched just a little bit more, but they aren't overly stiff. I think it's just because Linc is getting close to the max weight limit for this diaper. Darn my chunky monkey!!! Go figure that there are monkeys on this diaper. LOL!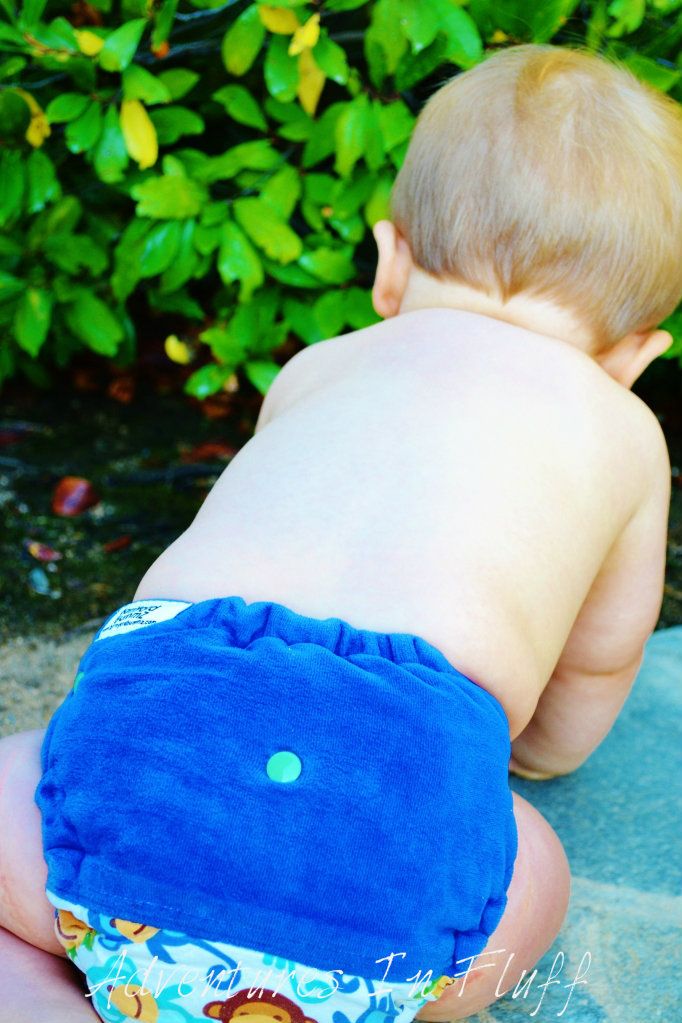 Adjustability & Fit:

♥♥♥♥

♥

- Currently this diaper fits great on Linc, but he's on the last waist snap setting before we need snap covers in order to make it work. I'm hoping once he starts walking he thins out because I just don't think I can give up this diaper. It's too cute! I would like a little more stretch to the wings like I said before, but it's stretchy enough to be comfortable.
Leak Protection:

♥♥♥♥

♥

- This diaper did pretty good as far as leak protection. Usually after Linc wet in this diaper it would feel warm to damp on the outside when worn without a cover. I love being able to feel when Linc is wet so that I can change him right away. At night both testers were able to wear this diaper without any leaks. **Please Note: This diaper does require a cover to be waterproof.**
Wash Routine:

♥♥♥

♥♥

- Washing is pretty easy for this diaper. I just leave the soaker snapped in, throw it in the wash, and then throw it in the dryer. This way I don't have to hunt down the soaker after washing and snap it in. It did take a little while to dry the soaker though. The diaper shell took about 75 minutes, while the soaker took about 105 minutes.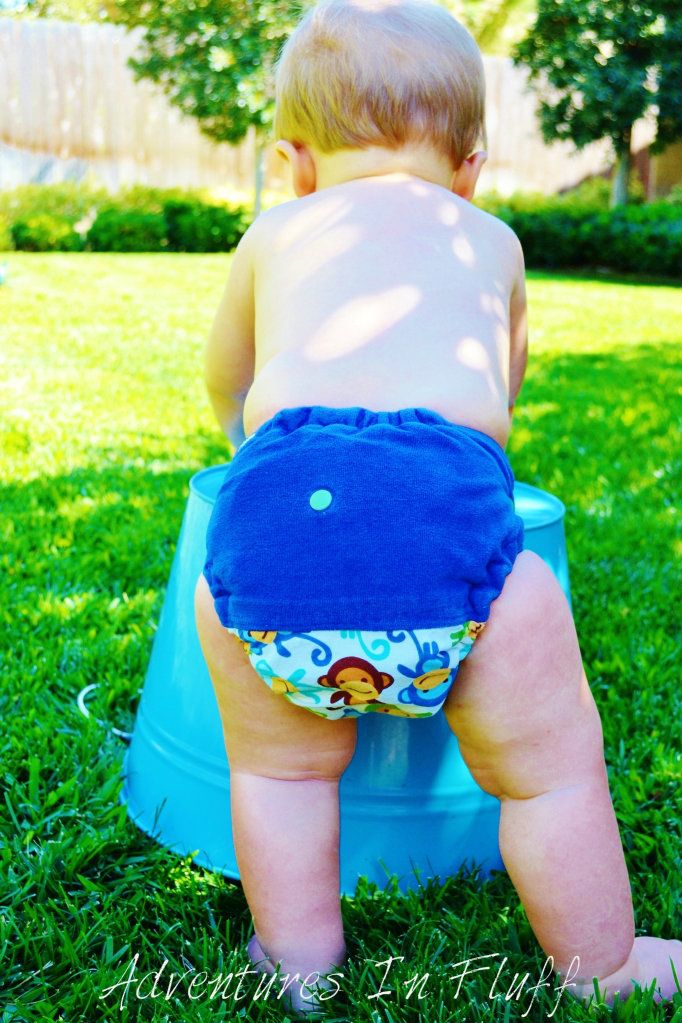 Bang For The Buck:

♥♥

♥♥♥

- This diaper is at the high end price range for fitted cloth diapers and comes with a pretty hefty shipping price. Boo to Canada shipping. I wonder if there is a cheaper way to get these diapers shipped. At least it's a one-size diaper so you don't have to worry about sizing up.
Quality & Durability:
♥♥♥♥
♥
- The quality and durability of this diaper seems great! I am going to say though... is it weird that it bothers me that the end of the soaker isn't
symmetrical? Maybe there is a reason for this. It doesn't affect the function. It's just a weird obsession I have with symmetry. I do love that she sews the middle of the soaker though. It eliminates any shifting of the fabric layers.
The Look:

♥♥♥♥♥

- Super cute!!! I'm pretty sure that this is the cutest diaper I'm reviewing this entire month. I love the wing to wing split fabric design and the colors are perfectly chosen. I see a couple other ones in her past customs album that I might just have to have one day too.
In Conclusion:
I would recommend this diaper to those with an average to light heavy wetter who is average or thin in size. My poor little chunky monkey is just getting too big for this cute diaper. I do really LOVE it though!!!!! It would have fit perfect on my girls.

_________________________________________________________________________________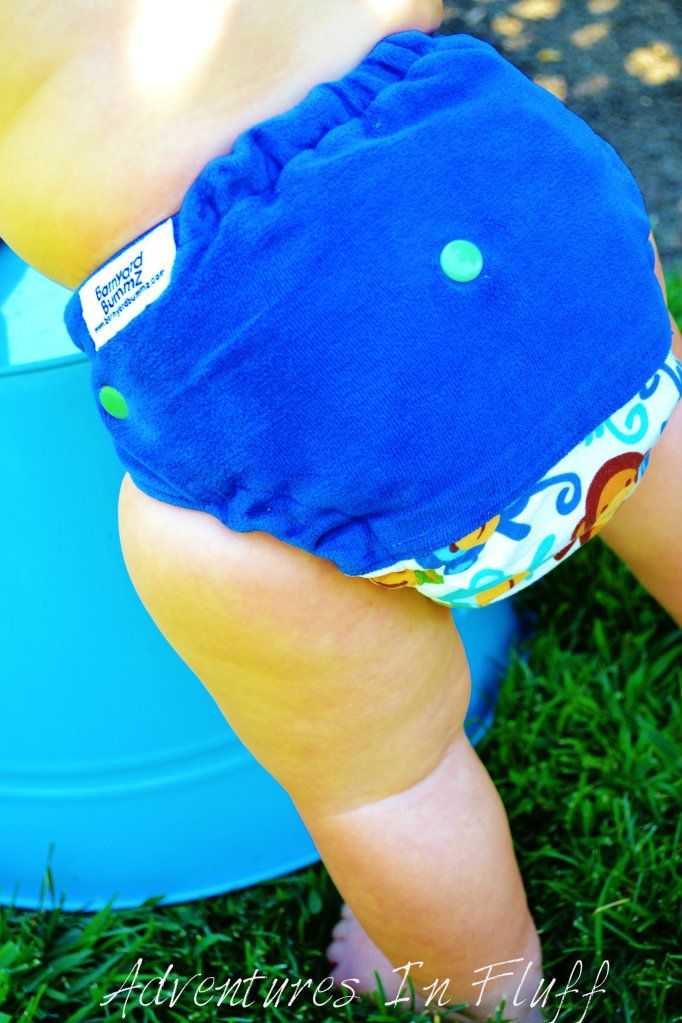 ** Please note that while I aim to provide the most thorough and honest reviews possible, this review is based on my own preferences and experiences. Each baby is different and each parent has different likes and dislikes. What works for one may not work for another, so keep that in mind while doing your research.**
For more information on the diaper testers, please check out my post,

"
Meet the Diaper Testers
".
If you would like to purchase one of these diapers for your little one, then please visit

the Barnyard Bummz website. She will be stocking custom slots bi-weekly starting September 24th. You can also find Barnyard Bummz on Facebook.
**This product was given to me for the purpose of a review, but the review is comprised completely of my own opinions and was not influenced by any other outside source.**
So you can easily keep track of the September Fitted Diaper Event, I will add a link to each of the posts below. No need to worry if you've missed one of the reviews. I've got ya covered!