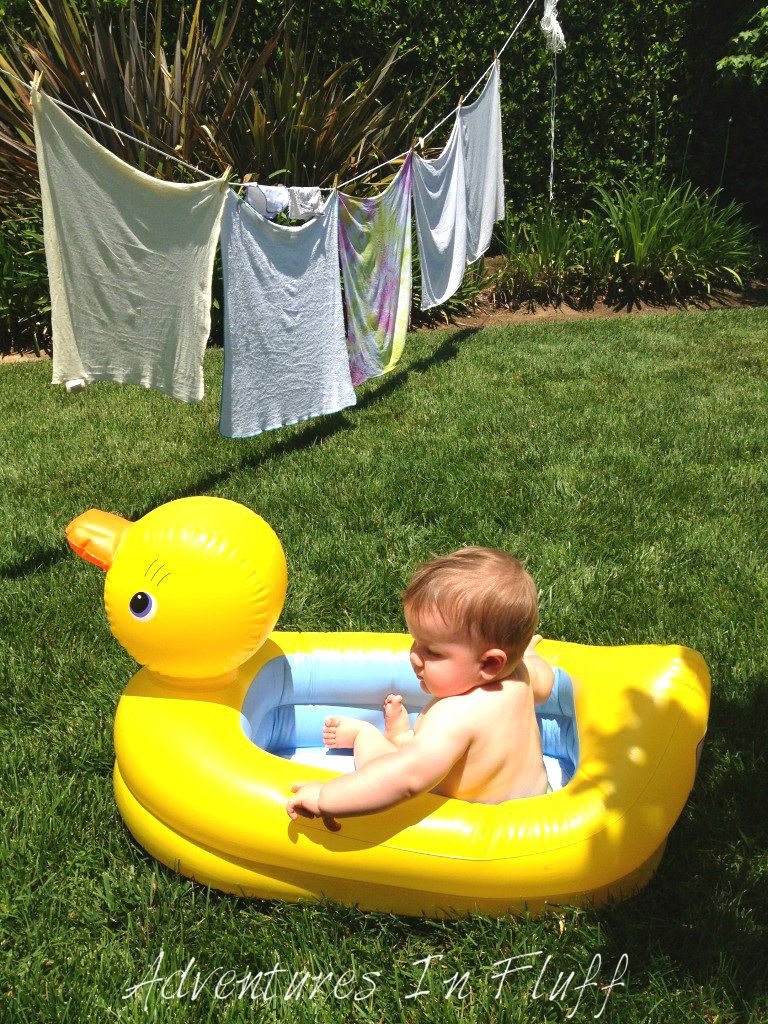 Yay! It's
Day 2
of the DDL Flats and Handwashing Challenge! I've got my diaper laundry going and I'm still having fun. For those of you that have not been following my recent journey, I'm currently
taking part in the
Second Annual Flats and Handwashing Challenge
hosted by
Dirty Diaper Laundry
. For 7 days I will be using only flat cloth diapers and handwashing them in an effort to prove that cloth diapering can be affordable and accessible to all. You can learn more about the rules and why this challenge was started by visiting the
announcement post
. This year there are over 450 participants from all over the world!
Today I've decided to share with you all what I'm using for this challenge. I've got way more than I need since I wanted to test several options, but better too much than too little. Here's a list of what we're using.
MY FLATS CHALLENGE SUPPLIES:
Diapers:
6 - Green Mountain Diapers Cloth-eez Flats (Small
4 - Green Mountain Diapers Cloth-eez Flats (Large)
4 - OsoCozy Unbleached Flats
2 - Hemp Babies Flat Weeds
1 - Orange Diaper Company Bamboo Terry Square (Infant)
1 - Orange Diaper Company Bamboo Terry Square (Toddler)
4 - Target Flour Sack Towels
12 - Gerber Flats
1 - T-Shirt
3 - Receiving Blankets
Covers:
Thirsties Duo Wrap (size 2)
Blueberry Coverall
SwaddleBees Capri (size 2)
Gen-Y Universal Cover (size small)
Gro-Via Shell
SoftBums Echo Cover
Baby BeeHinds Wool Wrap (size medium)
Disana Wool Soaker
Homemade Wool Longies
Accessories:
2 - Snappis
4 - Pins
Various Cloth Wipes
Cleaning Supplies:
Diaper Sprayer
5 Gallon Bucket
Lid For Bucket (broke after first wash)
Plunger w/ Holes Drilled In
Various Detergents (Tide, Eco Sprout, Rockin' Green)
Clothes Line
Clothes Pins
DAY 2 NOTES:
- Last night went really well. I used two of the Hemp Babies Flat Weeds folded up into an origami fold. They were soaked in the morning, but absolutely no leaks! Oh, and I used a Blueberry Coverall on top.
- Washing yesterday went well. I washed 5 flats, 2 washcloths, and 3 diaper covers (some of these were from the weekend). They all washed up very nicely. The birdseye flats dried the fastest (1hr). The hemp and bamboo terry flats took 2 hours. The covers and wipes (double sided wipes) took three hours. Just for reference I live in CA with a dry temp of about 95 degrees.
- Today I plan on trying some different folds. I need to try more than just the padfold and the Origami fold.
A LITTLE DIAPER HUMOR FOR THE DAY: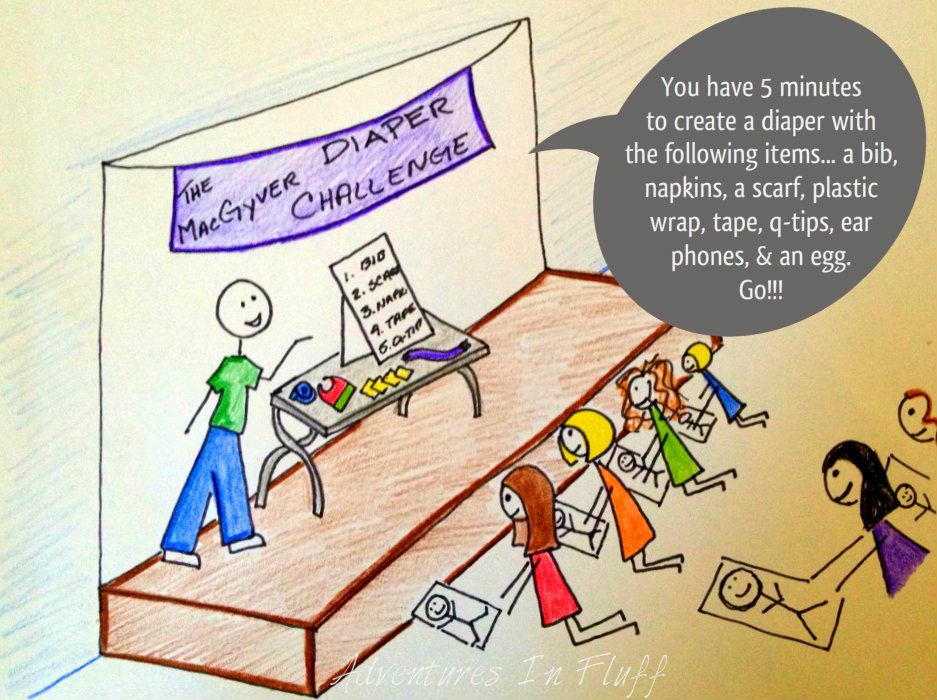 And the winning diaper is...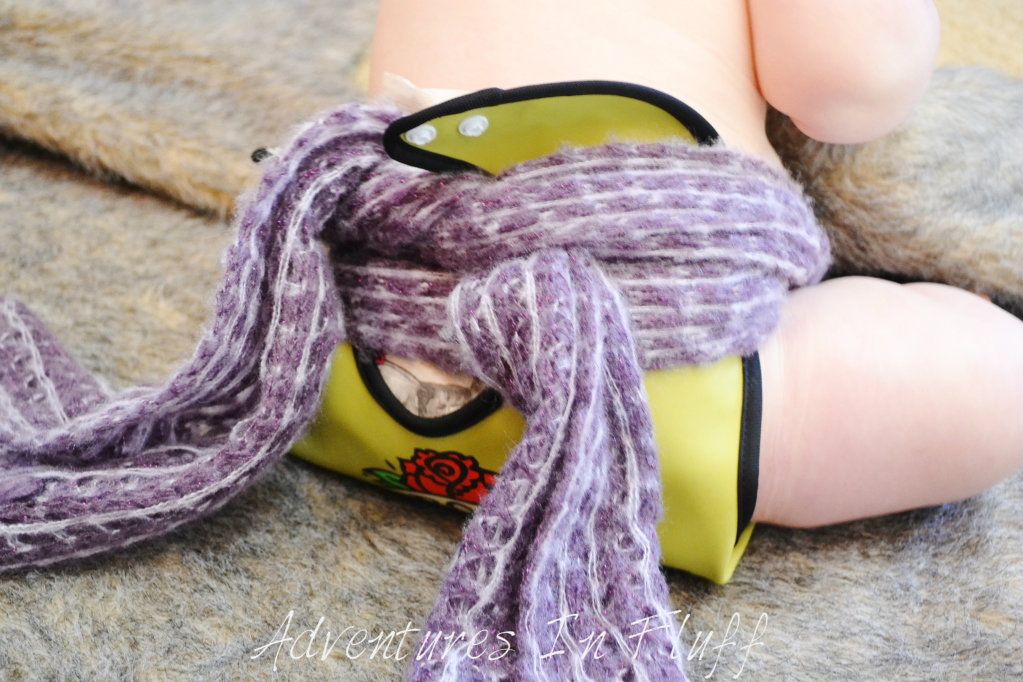 Created with a bib, scarf, & napkins.
Want to read more great posts from other bloggers taking the same challenge. Check out the links below.