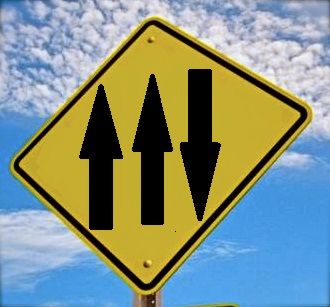 April 5th I had my medical screening at the fertility clinic to make sure my body is up to par to be a surrogate. Well, last week I got my results and I passed with flying colors! Yay!!!! I was kind of worried for awhile there. You never know what problems you might find when you start looking really close. Luckily no problems were found and we're ready to proceed, or so we thought. Turns out the egg donor just got her test results back as well and they found a problem. Well, it's not really a problem yet and the chances that it would ever become a problem are pretty darn slim, but because of this new information they will now have to run additional testing on the sperm donor to make sure he does not have the same problem. Most likely he doesn't but if he does then a new donor will have to be selected. So what does this mean for me? Well instead of the egg donor proceeding with her donation right now and the doctors fertilizing and then freezing the embryos till I'm ready to transfer in June, we'll now wait till I'm ready to start medications next month and do a fresh transfer without freezing the embryos. This means a little more planning since the egg donor and I will have to sync up our cycles, but it shouldn't change when we planned to transfer in June. So anyways, just a little bump in the road, but the intended mother, Belle, is on top of it already as usual. She's probably the most organized person I know and with all the work she's been doing to have this baby, it's a good thing.
On a side note, I also had another change recently on the surrogacy front. My Program Coordinator at Circle is leaving the company. I guess her husband was offered a new job in another city so they will be moving. I haven't known my coordinator long, but it's still sad to see her go. You kind of hope that you'll get to share this experience with the same people the whole way through, but our lives take different twists and turns, so change is always on the horizon. I'll start working with the new coordinator next week and I'm sure she'll be great. Everyone at Circle that I've met has been great so far.
More news... I keep forgetting to let you know that Belle has her own blog about surrogacy. There you can get a better feel of her side of the surrogacy journey and what they've been through so far while trying to have their child. In addition she's got some awesome surrogacy facts on there, current news regarding surrogacy, and much more to come. She's just started her blog and I think she's doing a great job so far! You can check out
Belle's Surrogacy Blog
here.
Don't forget to check out my
"Surrogacy"
tab at the top of this page to catch up on any posts you might have missed
*Some of the names in this post have been changed to protect the identities of those involved in this journey*